Allergy-friendly Christmas cookies
Last year my son (no food allergies) got invited to a cookie exchange. I'd never gone to one with our daughter, because it's kind of tricky to take a kid with an egg allergy to a cookie party. So before he and I went, we baked something that everyone in our house could eat. These super easy Chewy Double Chocolate Peppermint Cookies from Minimalist Baker were perfect. I just left out the one egg (no big whoop) and kept the rest of the recipe the same. You could do a vegan chocolate chip and margarine and actually make these nut, egg and dairy free really easily. Anyway they were delicious.
Another allergy friendly recipe that I might try out this year are the Vegan Chocolate Chip Speculoos Cookie Bars from Kitchen Grrrls. Yum!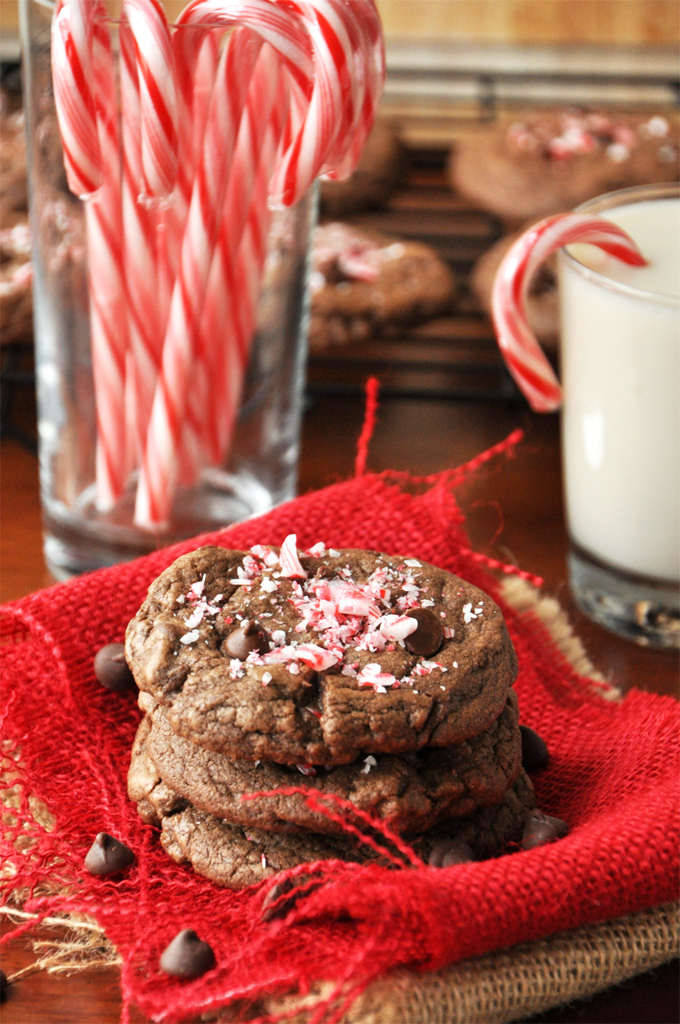 Photo: Minimalist Baker