Best YA books of 2013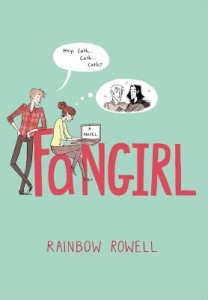 I'm torn about all those "best of" lists that show up at year's end or for random reasons. Random meaning the writer was stumped on a fresh topic and needed to hand something in to their editor. Hey, I've been there.
On one hand, I'm always happy to be reminded of great books (or films, albums, etc.) that I might have missed. On the other hand, I feel guilty if I haven't read (seen, listened to) a good chunk. So I'm sharing Buzzfeed's 21 Best YA Books of 2013 and admitting there are plenty here I haven't read. But it's a nice list, and for sure Fangirl by Rainbow Rowell should be included, as well as any other "best of" list happening.